Six Production Steps To How Mueller Tools Are Made
February 14, 2023
|
Last Updated: February 14, 2023
All Mueller products come from Austria and are hand-forged using traditional and modern knowledge and skills. They combine the advantages of traditional manufacturing processes with the technical achievements of the last decades. With an eye on innovation, they continuously develop their tools and production steps.
From raw steel to the finished product, each step has been done by hand.
Step ONE: Shape the Steel

All Mueller products use first-class tool steels from the region around their workshop in Austria. One of the first important steps in the production of Mueller quality tools is forging the high-quality steel. They first bring it into the shape required for the respective tool by hand under a heavy blacksmith's hammer.
Step TWO: Grinding under the Water Stone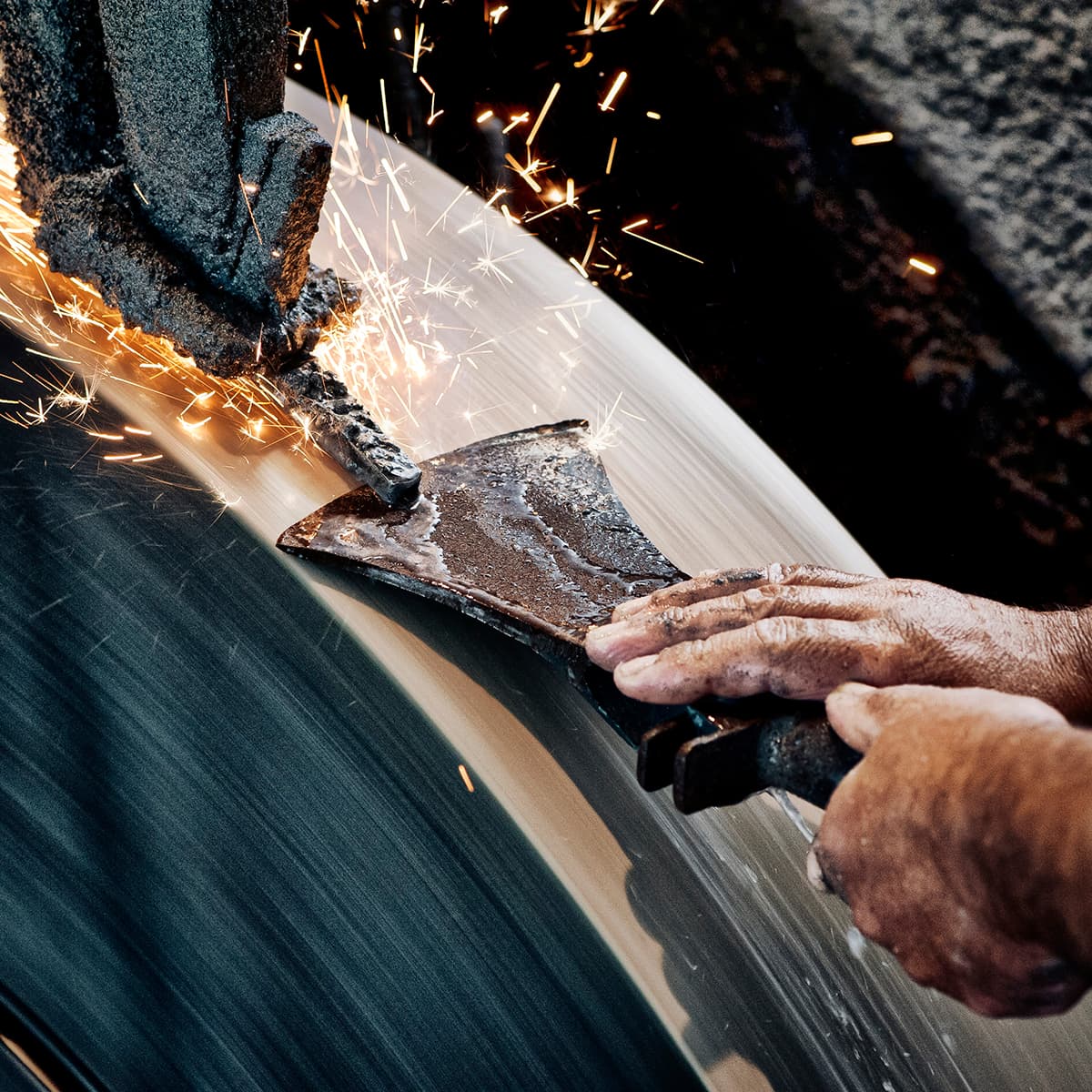 Mueller then grinds the tools under the large water stone. A convex bevel is extremely important because this guarantees a long-lasting cutting edge.
Step THREE: Hardening the Tool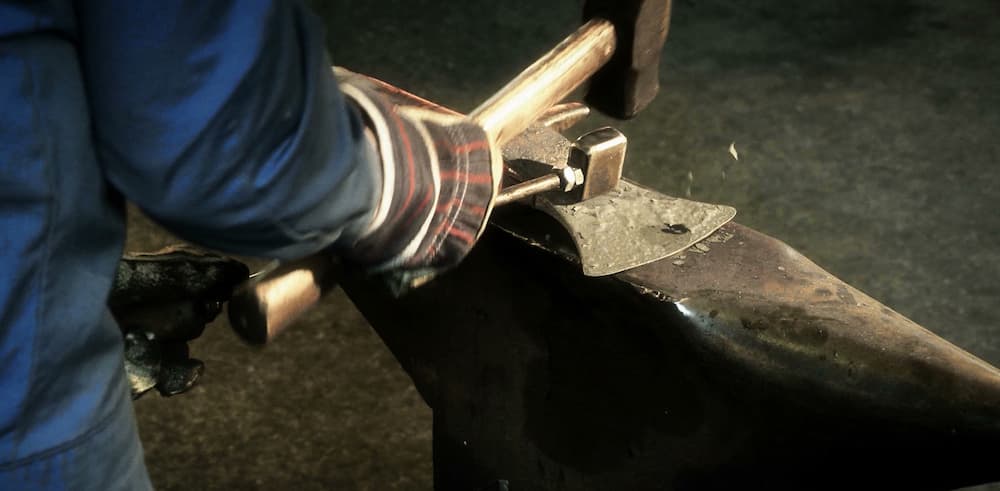 Their master hardener will harden the tool. Even though he has many years of experience, Mueller still subjects each individual tool to a special hardness test.
Step FOUR: Polishing of the Cutting Edge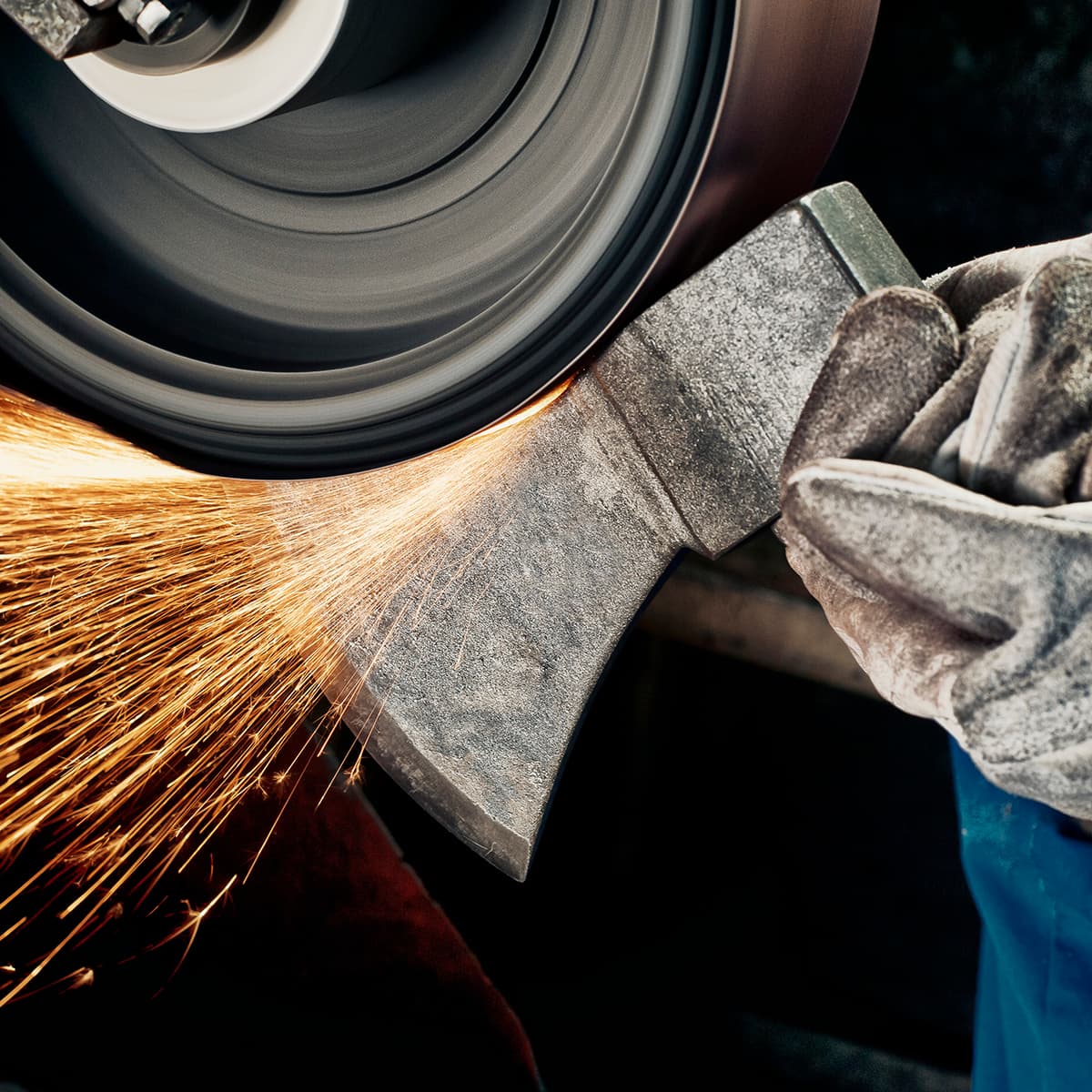 The precise polishing of the cutting edge gives the tools their sharpness. Of course, Mueller also carries out this step by hand.
Step FIVE: Painting the Tool
Once the tool head has been ground, hardened and polished, it is finally painted.
Step SIX: Attaching the Stem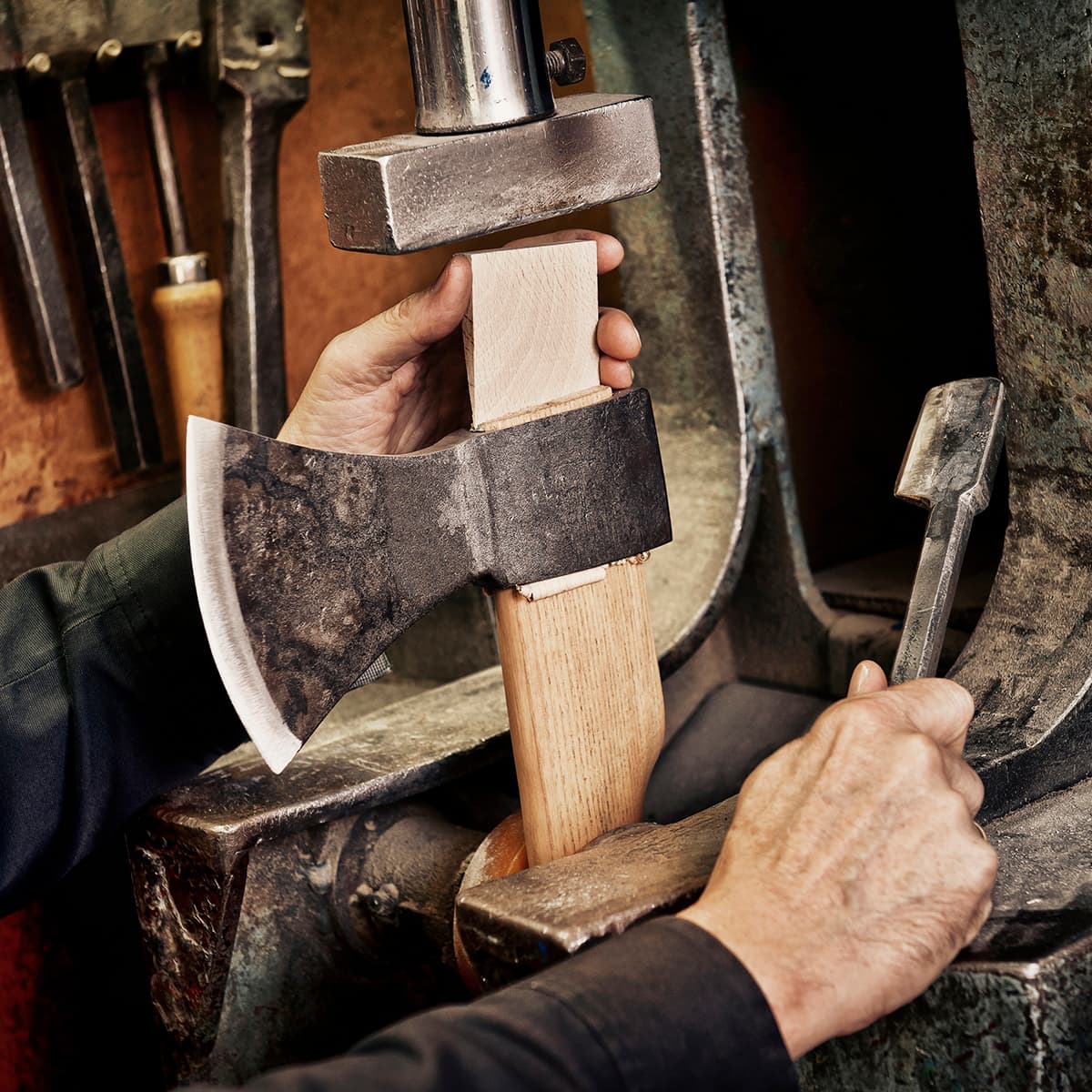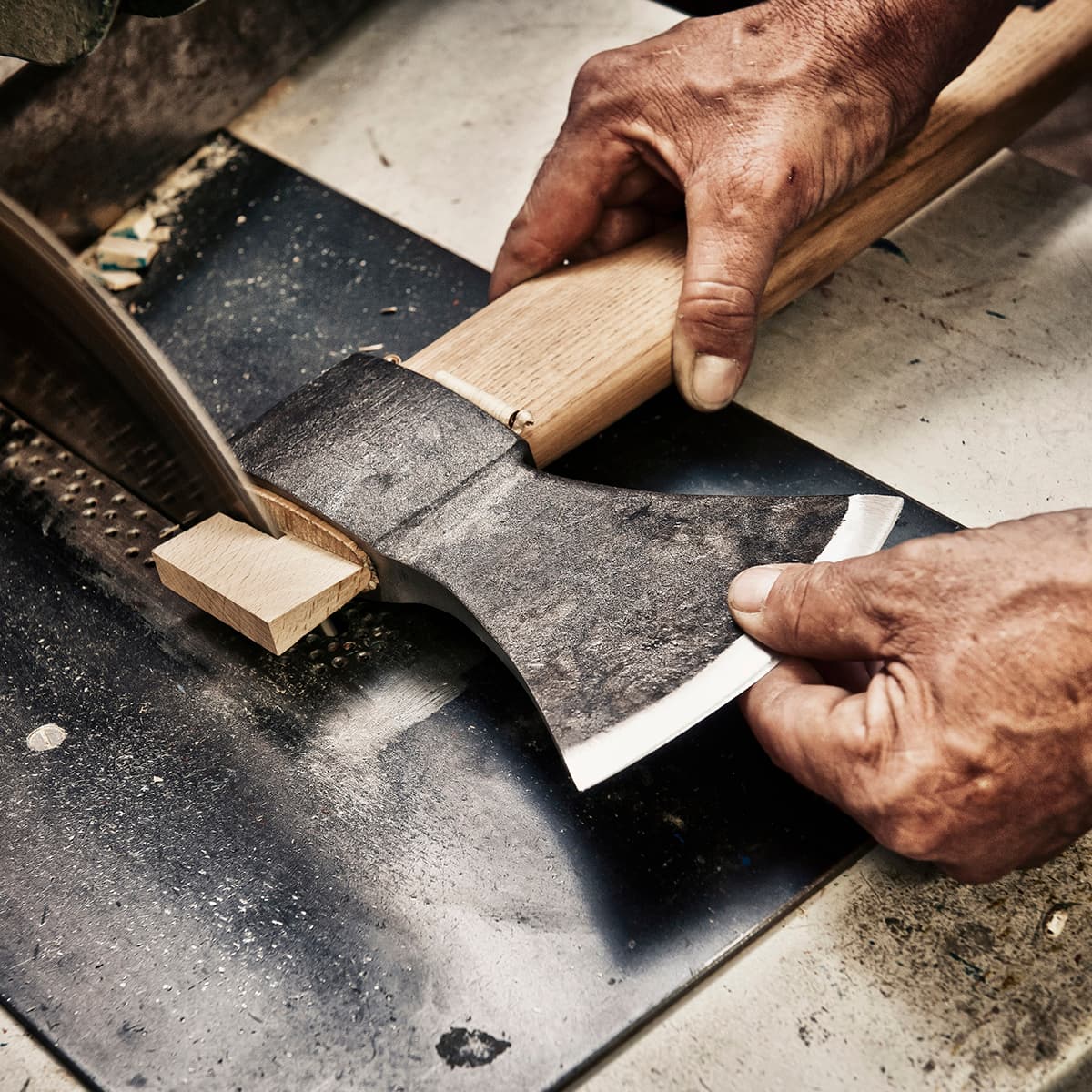 Last, but not least, the hand-forged head is fitted with a handle made of high-quality, local wood. This is usually made of Ash wood, but some products are also available in a Hickory Wood. An axe should not only be sharp and stable, but it also needs to feel good in the hand.
Each step of the production process is carried out by technically trained employees who ensure a perfect result.
You can be rest assured knowing that Mueller axes are manufactured in the spirit of tried and tested craftsmanship.