Educate Your Customers On How To Keep Their Feet Warm
August 31, 2022
|
Last Updated: September 7, 2022
It is almost Fall and the next thing we know a winter wonderland will soon be upon us. Young & Mackenzie encourages you to prepare customers on how to keep their feet warm on those chilly outdoor expeditions.
Here are 12 ways to educate your consumers on how they can keep their feet warm: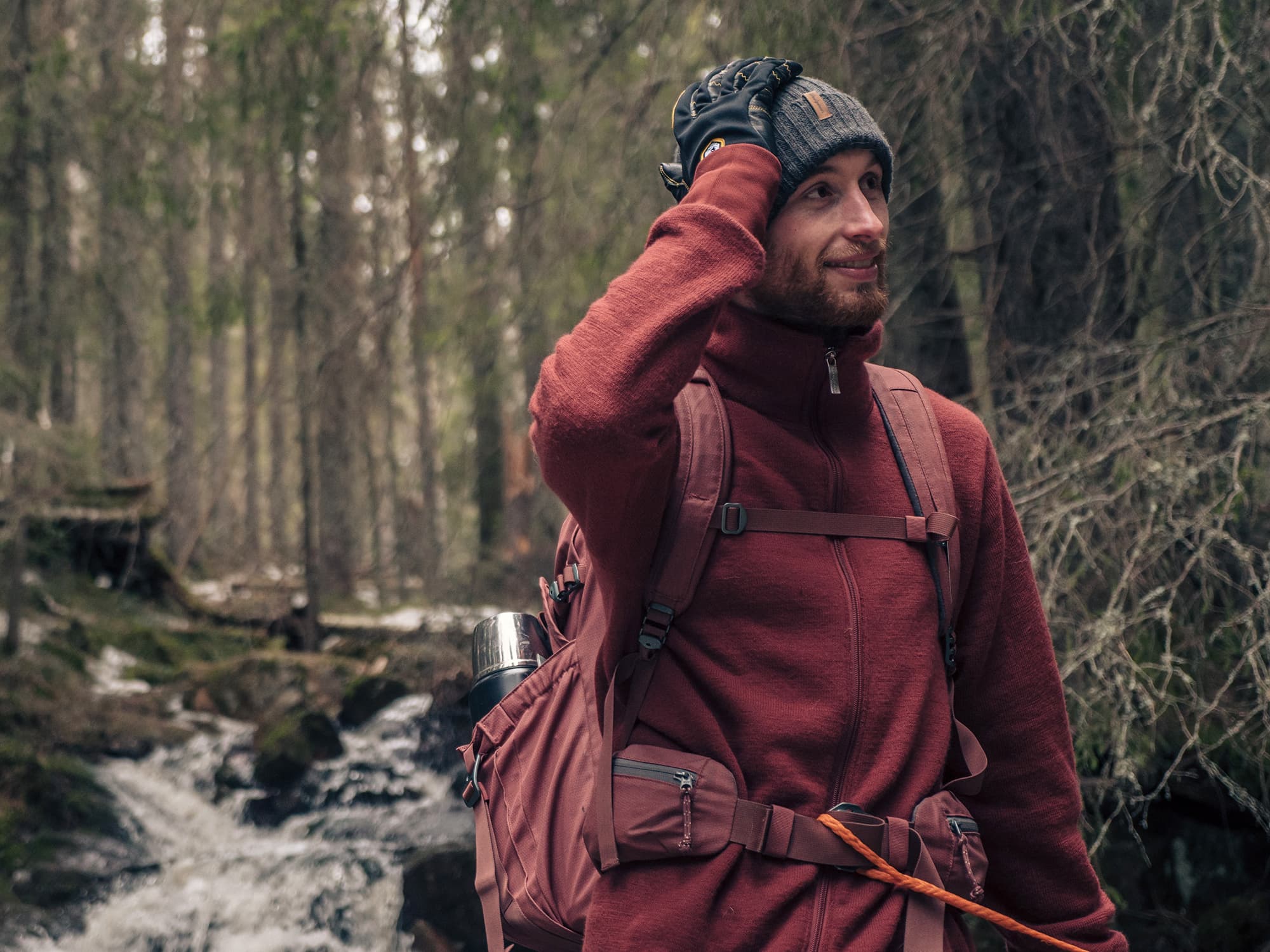 1. On With Your Hat
In order to keep your feet warm, it's important to keep the rest of your body warm too - from head to toe. Suggest customers to pack a hat or toque to keep the heat in. A head without a hat works like a chimney; your body heat escapes.
2. Wool Transport
Oftentimes, the problem with cold feet can be linked to poor ventilation. When moisture levels get too high against the skin, wool actively absorbs the sweat and wicks it through the fabric, until moisture levels reach an equilibrium. Recommend wool over cotton.
3. Stay Dry
Remind customers that keeping feet dry is the most important way to avoid getting cold. A foot releases about 3 ml of moisture per hour at low activity levels, and between 15–30 ml during strenuous activity.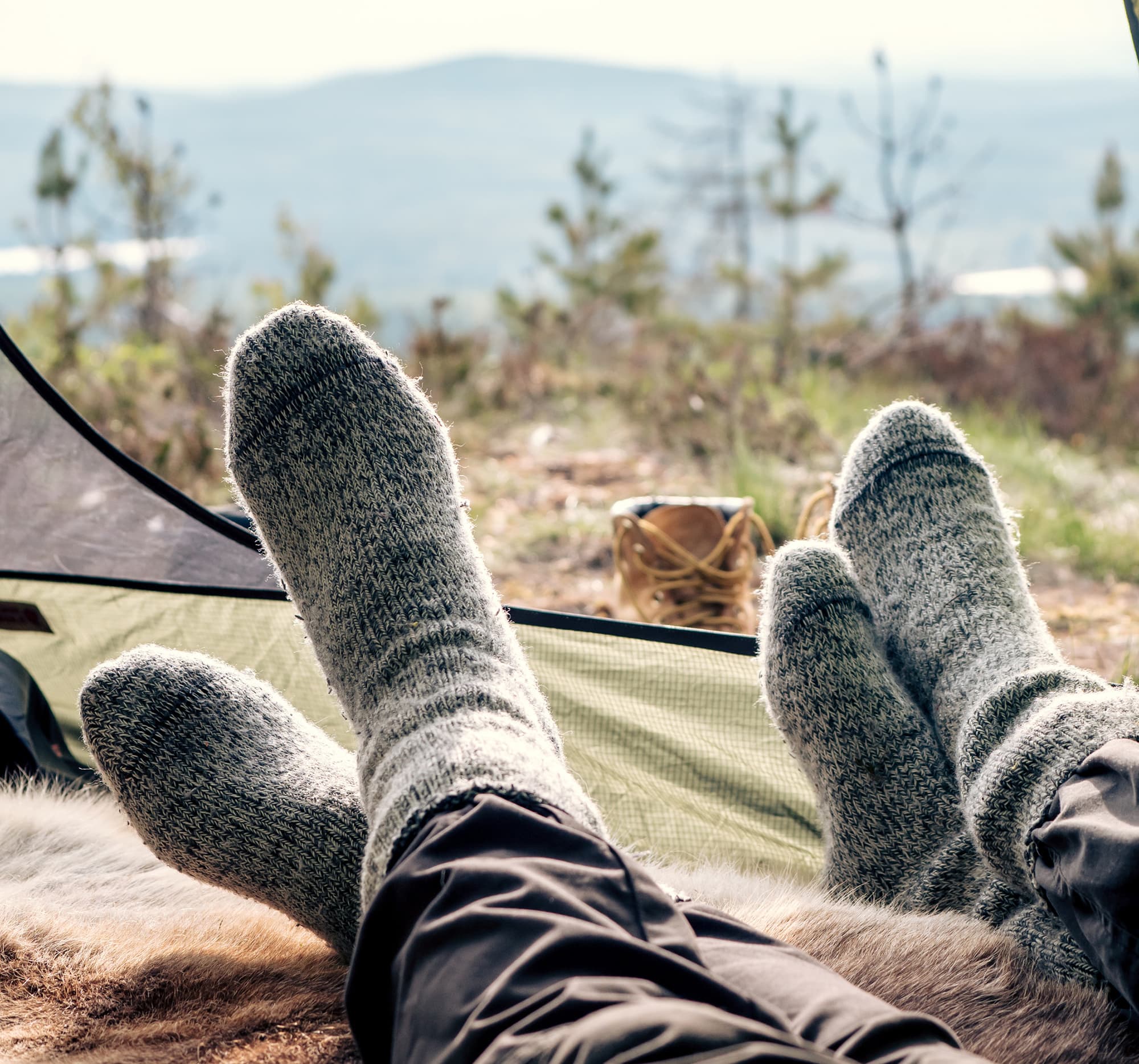 4. Rest Your Feet
It's important to rest the soles of our feet after a long day of walking or standing. Advise customers to take shoes off when they have a break so that the moisture inside the shoe can evaporate through the opening.
5. Dry your Socks
Use body heat to warm up and dry out damp socks. Share this tip: attach socks inside trousers when moving around and body heat will dry them out!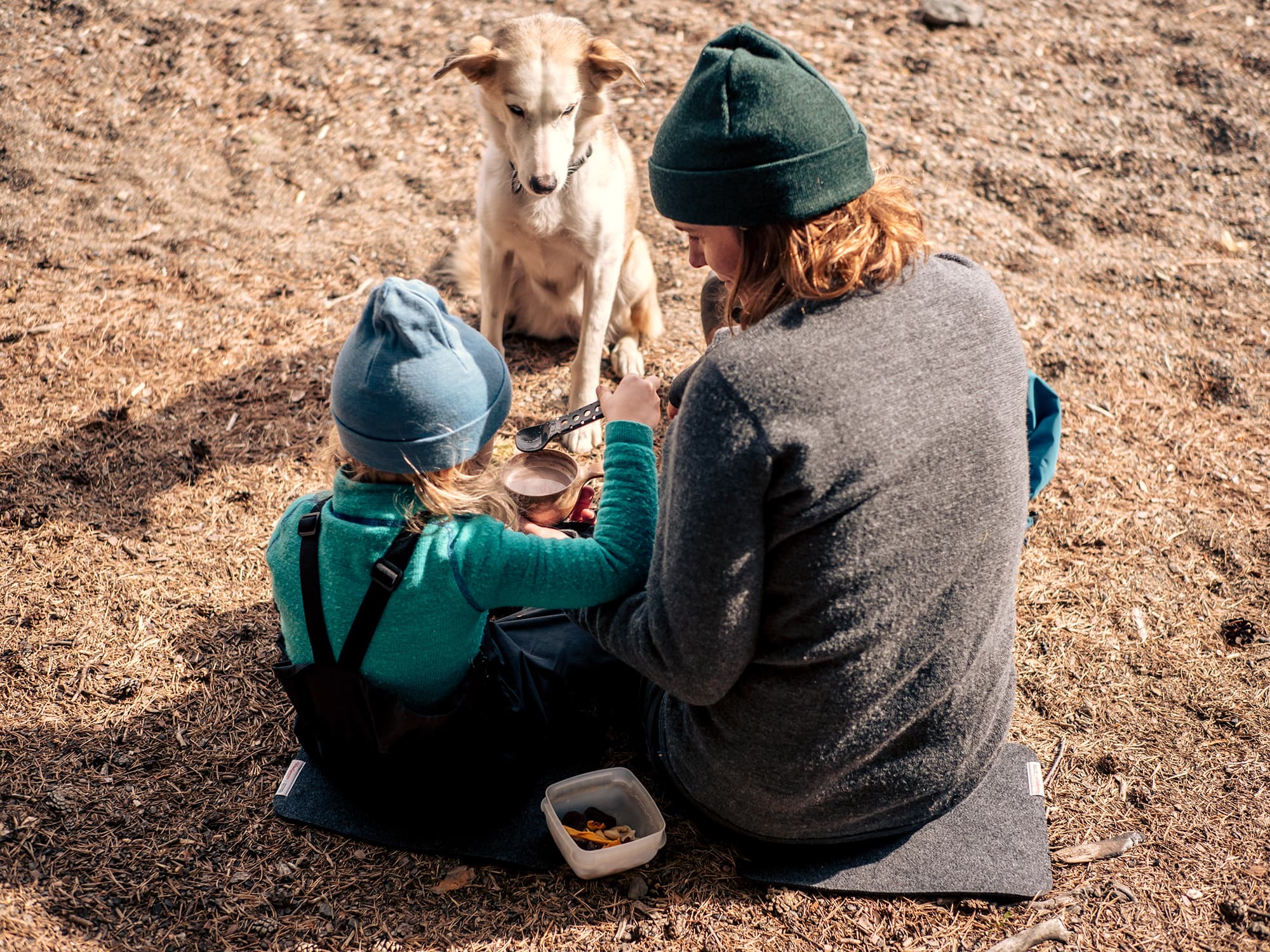 6. Get off the Ground
A cold surface can draw away much of the foot's warmth. Recommend standing on the Woolpower sitting pad, a bit of polystyrene or some branches, so heat isn't removed by a cold surface.
7. Care for Your Feet
Clean and dry feet help keep the blood flowing and manage the cold better. Let them know that water-based creams can freeze at low temperatures and cause chilblains.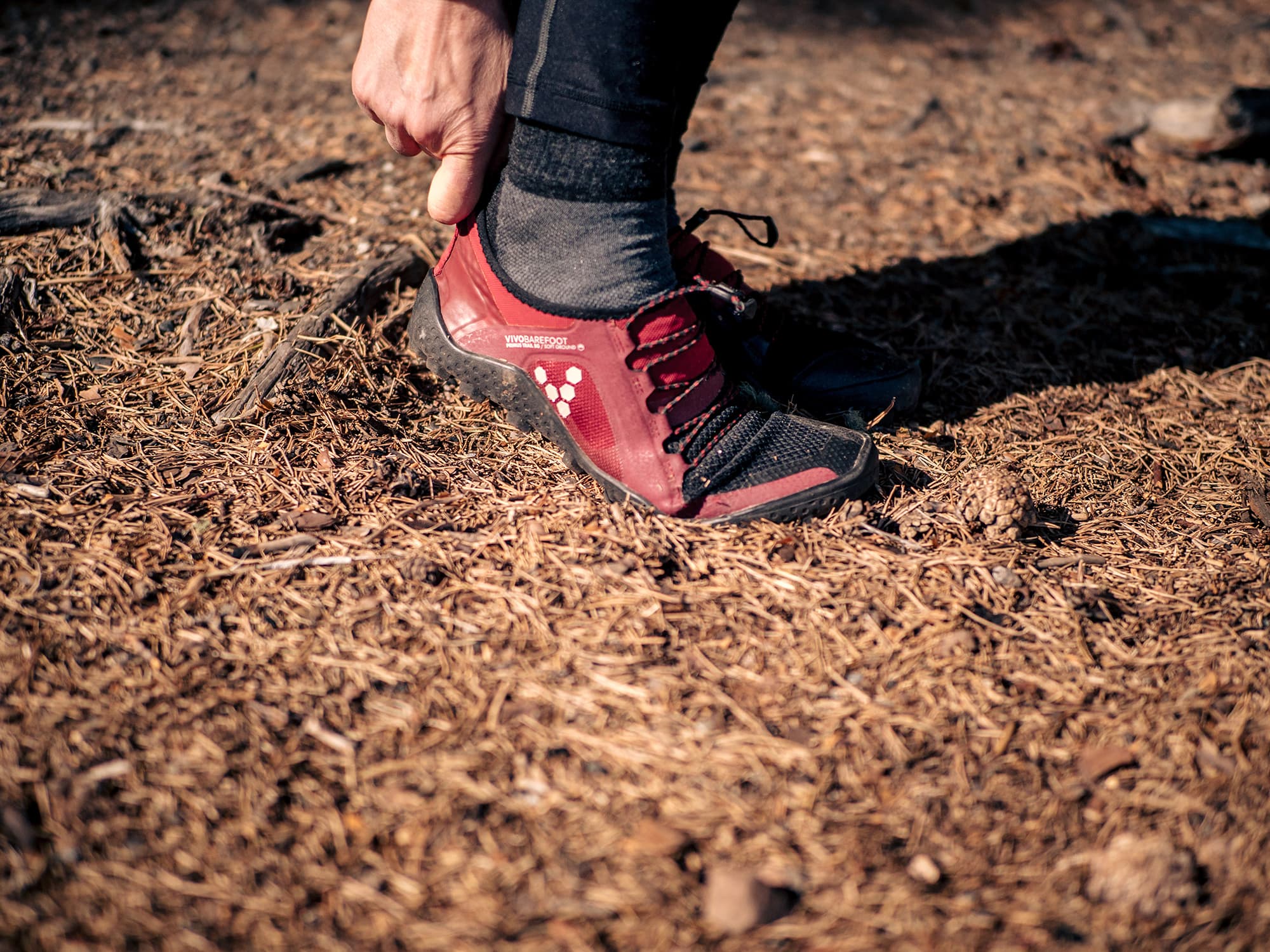 8. Plenty of Space
Make sure shoes are big enough and don't tie them too tight. It can slow down circulation and can quickly become cold.
9. Double Socks
Wearing layers also works on feet, hands, and head. Suggest a thinner, well-fitting sock nearest the foot and a thicker sock on top to absorb moisture and trap maximum amount of air. Helps to avoid blisters too!
Woolpower socks are available in five different weights: the flat-knit Liner, as well as the terry-knit 200, 400, 600 and 800 g/m2. They can be combined in different ways depending on the temperature and type of activity.
10. Change Socks
Change socks several times a day, preferably alternating between two pairs.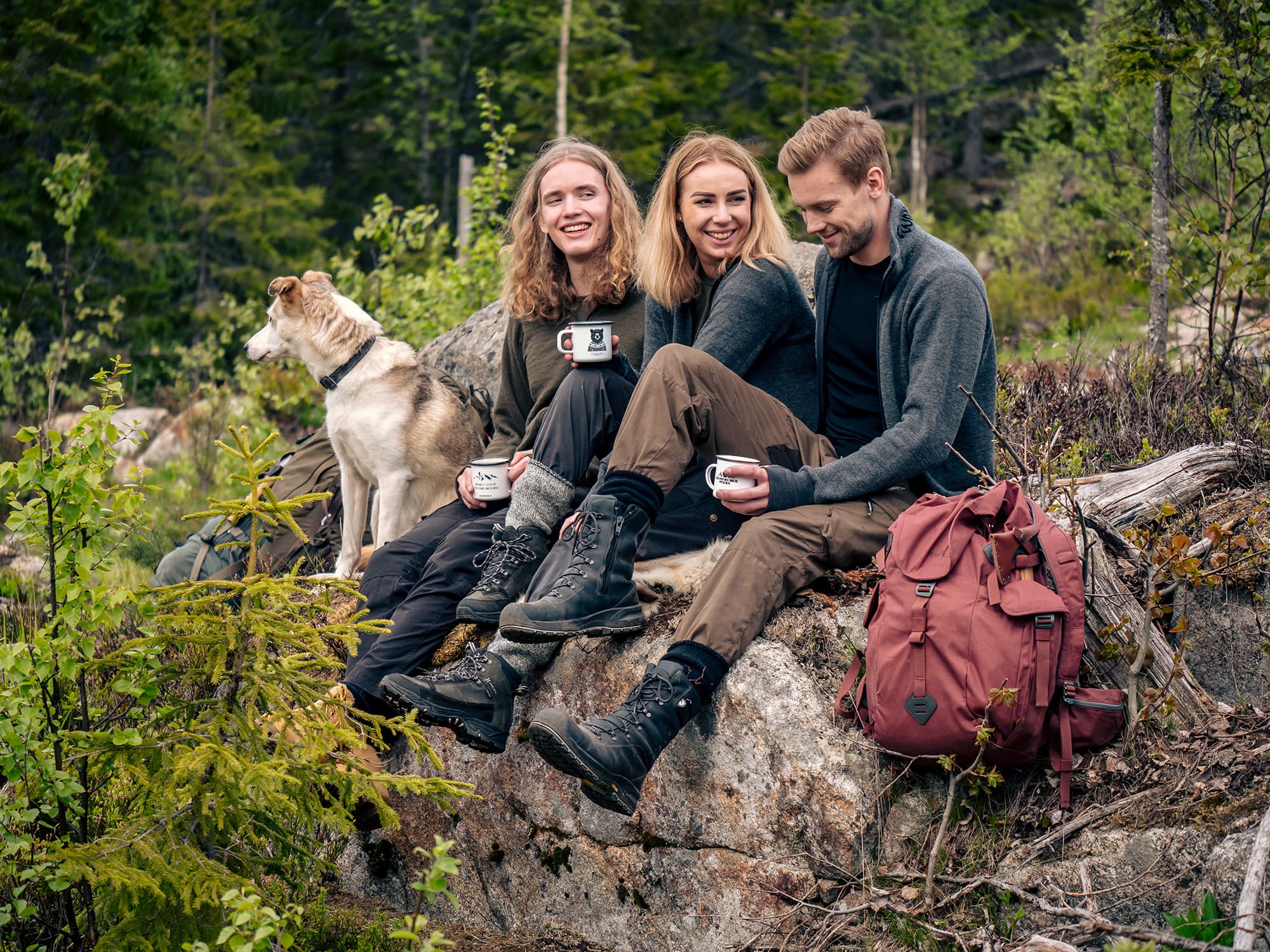 11. Eat and Drink
The body needs energy to maintain the right heat balance, so make sure to eat and drink.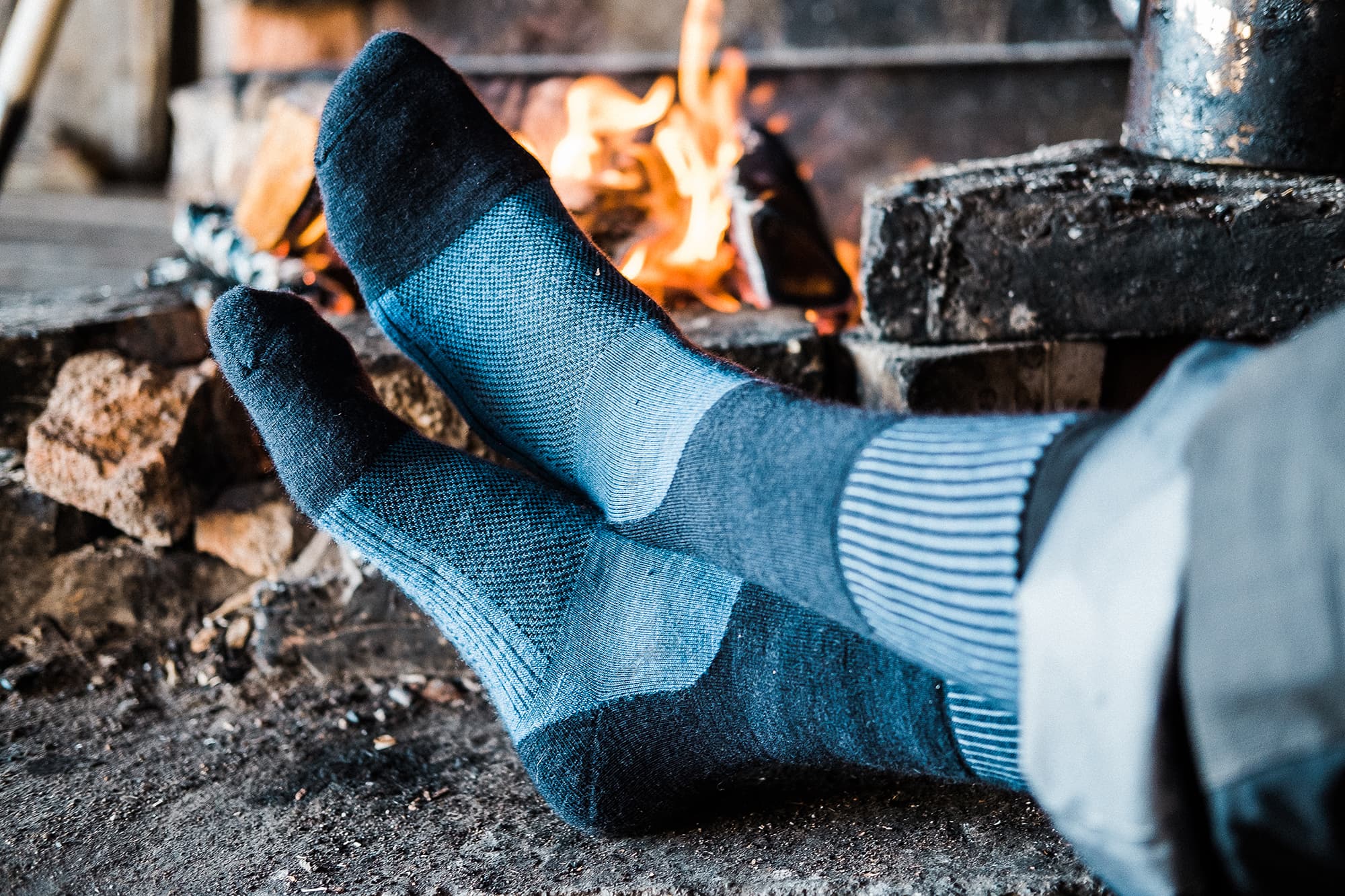 12. Wiggle Your Toes
In order to stimulate blood flow, increase temperature and reduce the risk of chilblains, try wiggling toes and feet.
In order to achieve maximum thermal and moisture wicking, customers need to understand that socks and base layers must be worn directly against the skin.
Who wants to spend their camping trips, work days, or chilly nights on the summit with cold feet? Be sure to use these tips next time you're speaking with customers on the importance of keeping their feet warm.